We are both at an age where it seems like everyone is getting married.  Weddings are occurring year round and if you're not actually in the wedding, this means you get to create your very own look that is all YOU. Depending on the style of the wedding, your look can range from a casual, summer dress, to a chic jumpsuit.  I think it's important to maintain your individuality but this is also a great time to have fun with fashio and try something new.  However, be careful not to take the attention away from the bride!
We've compiled our top 3 fave wedding guest looks……
THE BLONDE
Look #1 – Garden Variety
Be sure you know the feeling of the wedding and dress the part.  So show up to a garden or outdoor wedding in floral or a deco inspired wedding in sequins and a vintage finger wave!  This look is comfortable and light.  The chiffon floral tank dresses up the  linen sunkissed color skirt.  This is perfect for an outdoor wedding, its breezy yet not too casual for the occasion.
Look #2 – Suit and Tie
Forever 21 – $27.80 (dress) $26.80
 I love this in white, but, every good wedding guest knows that you never wear all white, cream, ivory, anything close to resembling white!!!  So, black it is.  And don't listen to people who say you can't wear black to a wedding.  You can, and I do.  If you wear black, make it interesting with great details, jewelry, or a unique shoe.  The lace detailing around the neck, column draping in the back, and sexy, strappy sandal make this look amazing!
Look #3 – Beach Waves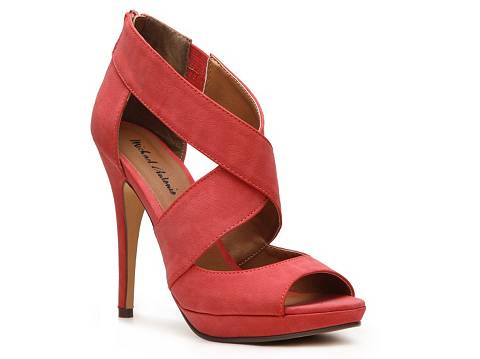 Beach weddings are becoming very popular and are probably one of the easiest weddings to dress for.   Think maxi plus sandal or wedge and you are set.  I love the nude sandal the model is wearing with the dress but I thought in this case I go a little unexpected with the coral heel.  Keep the look beachy with wavy hair, a little mascara, and bronzer.
———
THE BRUNETTE
Look #1 – Ebony and Ivory
Forever 21 – Pointed Pumps $18.99
I adore this look!  Jumpsuits are a perfect combination of dressing up while being comfortable.  The back detail of the jumpsuit is the most eye-catching part of the look, which I love because it's still subtle.  Add a pop of color with simple pointed toe pumps and you could wear this to any type of summer wedding.
Look #2 – Secret Garden
H&M – Floral Mini Dress $34.95
This look is what I'd consider a no-brainer wedding look.  It is a softer look with beautiful colors and the silhouette looks great on all body types.  I would definitely pair this dress with wedges to keep it fun and flirty.
Look #3 – Lady in Red
Dorothy Perkins – Pointed Pumps $49.00
OW OWWWWW!  This look is for the bold and daring.  Next time you get invited to a Black Tie wedding, opt for a sexy heel and chic maxi dress.  The twist detail in the front makes your waist look even smaller!
FIND US ON INSTAGRAM
@kristin_bubblyonabudget
@alex_bubblyonabudget